The process used to secure materials to be moved by cranes at various heights can be dangerous and overwhelming.  At Vallen, our line up of lifting and rigging equipment offers the solution you need no matter what the job requires.
From blocks, hoists, and haul systems to pulling rope, shackles, and slings we've got you covered for your job site obstacles.  With various sizes and styles, we're confident you will find your preferred equipment.  If not, please reach out to us and let our staff help you select or make a recommendation that will allow you to complete the task at hand safely and successfully.  We understand the risks of working a height. As such we know the hardware that is best suited to move large equipment.
We have partnered with reputable manufacturers to ensure there isn't a lift you can't do safely.

Kito CF Hand Chain Host
Harrington CF Hand Chain Host, 1/2 through 5 Ton capacity. Durable, due to a die-cast aluminum body and high-strength, heat-treated main pinion shaft and load gear. Pre-lubricated ball bearings, precision machined gears.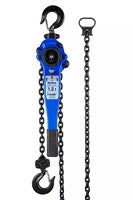 Tractel bravo® Lever Chain Hoist
Tractel bravo® Lever Chain Hoist (1.5 ton/10 ft). The bravo® lever hoist is ideal for industrial and building/civil engineering applications. This hoist is designed for pulling, lifting, positioning and adjusting loads in workshops and/or building sites.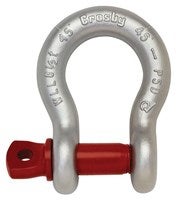 CROSBY Anchor Shackle 1 in
Screw pin shackle is forged-quenched and tempered with alloy pins. Working load limit and grade 6 permanently shown on every shackle. Self coloured and fatigue rated. Approved for use at -40 to 204°C.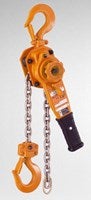 KITO Lever Chain Hoist 1.5 t
KITO L5 Series lever hoists are built with premium grade components for long life in demanding industrial and contracting applications. L5 lever hoists feature double-reduction gearing for reduced size and weight.
PRODUCT EDUCATION
Tralift TT Demonstration Video ENG
Tractel Tralift TT is a high weight capacity chain hoist lifting system. It is designed for permanent installation on a jib crane, underneath an overhead crane, or on motorised or non-motorised trolleys.
Kito Lifting Magnet
The Kito Lifting Magnet applies the power of a large permanent magnet to hold loads for lifting. The revised model can handle both flat and round steel materials.