The Energizer® brand is synonymous with world's first innovation and emerging technologies. Beyond power and portable lighting, our real product is bringing positivenergy™ so that you can do, enjoy and accomplish more than you ever expected.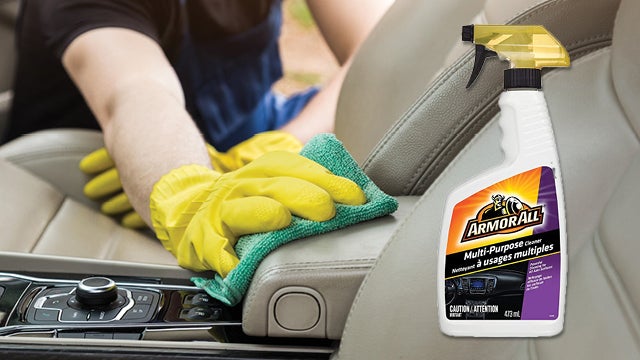 Armor All® Multi-Purpose Auto Cleaner
Getting the right tools for the job is critical – especially for your vehicle. Our meticulously balanced formula, scientifically engineered for your vehicle's special needs, lifts away dirt and debris without harming automotive surfaces. As the leader in quality car care, our products are formulated to meet the most exacting standards of detailers and show car owners, delivering results you can trust.
All-in-one cleaning solution for that "just detailed" look
Effective for the whole car: dash, vinyl, fabric, carpet, clear plastic, console and more
Easily removes tough dirt, dust and grime
ENERGIZER INDUSTRIAL LIGHTS
Energizer Industrial® never leaves professionals in the dark. Indoors or out, our industrial line of rugged, reliable flashlights is up for the job – any job.
ENERGIZER INDUSTRIAL LITHIUM
Energizer Industrial® batteries are the world's longest-lasting professional batteries in high-tech devices. Energizer Industrial® Lithium delivers the reliable, leak-proof – and lightweight – power that professionals demand.