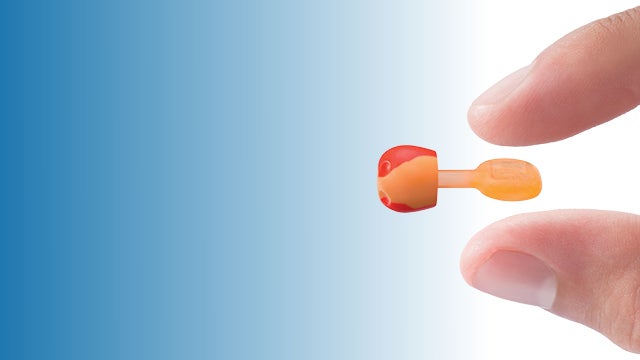 TrustFit™ PUSH-IN FOAM EARPLUG
Research shows that half of all industrial workers experience progressive, long-term hearing loss — in part because many workers struggle to fit their earplugs for proper hearing protection. That's why TrustFit Pods by Howard Leight are designed with an ergonomic stem and dimpled foam tip. So they're easy to fully insert and remove without picking up dirt from workers' fingers, and comfortable to wear during the work day.
Product Education
Comfort and Fit Have a New Look with Honeywell Avatar OTG
With OTGs (Over-the-Glass) safety glasses, comfort, fit, and style play a vital role in providing optimal protection and supporting compliance. Honeywell Avatar OTG has a stylish ultra-light design and incorporates a unique Weight-Distribution Technology, making it one of the most comfortable and stylish safety OTG eyewear on the market.
Miller AirCore™ Harness
The new Miller AirCore™ Harness is now available with a front D-ring and is designed for use in a variety of climbing, confined space and rescue applications. This new line of AirCore harnesses with front D-rings provides the ultimate in performance and comfort.
BW Solo Gas Detector
Keeping workers safe through fast and accurate gas detection is essential. The new Honeywell BW solo is the company's next generation of single gas detector. It helps companies reduce cost, ensure compliance and keeps worker protected.