Leading Brands
Krylon Industrial® is a global leader in industry-specific paints and coatings, Krylon offers a breadth of innovative products for the harshest industrial and MRO environments, marking paints and chalks for the locating & construction industry, and athletic paints and applicators for today's athletic field maintenance professionals.
Sprayon® offers the highest-performing Lubricants, Electrical & Electronic Products, Cleaners & Degreasers, Mold Release Products, Welding Products and Specialty Application Products. Integrated with a unique 5S Visual Management Sprayon System, Sprayon Products are designed to help you preserve and protect your valuable equipment to prevent costly breakdowns & downtime.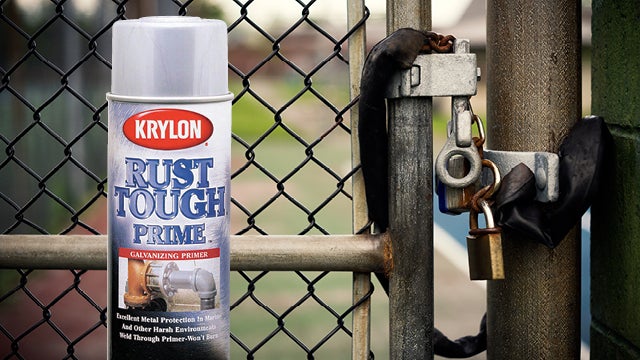 Rust Tough® Rust Preventative Enamel
Rust Tough® sprays directly onto metal surfaces to stop and prevent rust.
No primer needed; direct to metal
Long-lasting rust protection; prevents future rust formation
Superior fade resistance
DRY TO TOUCH:  30 minutes
DRY TO HANDLE:  2 hours
FOR USE ON:  Wood, Metal
Product Education
Krylon® | Reasons
The reasons for spraying are as varied and satisfying as all the colors of Krylon® Spray Paint. So, whether you're repainting a planter or reimagining a patio chair, today is going to be a good day. Because today we spray.
Krylon ColorMaster Paint + Primer Featuring Covermax Technology
Krylon's ColorMaste Paint + Primer delivers crisp, brilliant colors while other brands rely on fillers & shaders to create quick color that can look dirty or dull. See the difference in color clarity as we compare Krylon ColorMaster Paint + Primer against two leading brand competitors. Learn more about Krylon ColorMaster Paint + Primer with Covermax technology by visiting