Who We Are?
As an industry leader in the supply of industrial MRO and safety products, our mission is to provide the products and services your business needs to build and maintain a safe, healthy and productive workplace. 
Everything we do at Vallen is aimed at helping you, our customer, achieve your unique business goals. As a company, we're known for rolling up our sleeves and doing what's needed to get the job done, finding solutions that make a meaningful difference - it's what drives us.
From coast to coast we're here to serve you - in person, on-site, and online.
Our Story
For over 80 years, we've worked alongside Canada's largest companies and smallest local contractors. It's taught us to understand challenges, embrace flexibility and think in terms of solutions.
We're both global and local. Being part of Vallen North America lets us bring together local experience, national reach and global resources to provide best-in-class customer service and solutions.
Our People
Our culture is grounded in not only knowing what products you need, it's also about learning why you need them. Our 400+ associates are passionate about understanding your needs and developing resourceful and timely solutions to meet them.
People are at the heart of everything we do. We take great pride in attracting and retaining talented individuals by offering a safe and respectful work environment where they can create their own destiny. We encourage entrepreneurial thinking and actively support engagement in the communities we serve.
Our Mission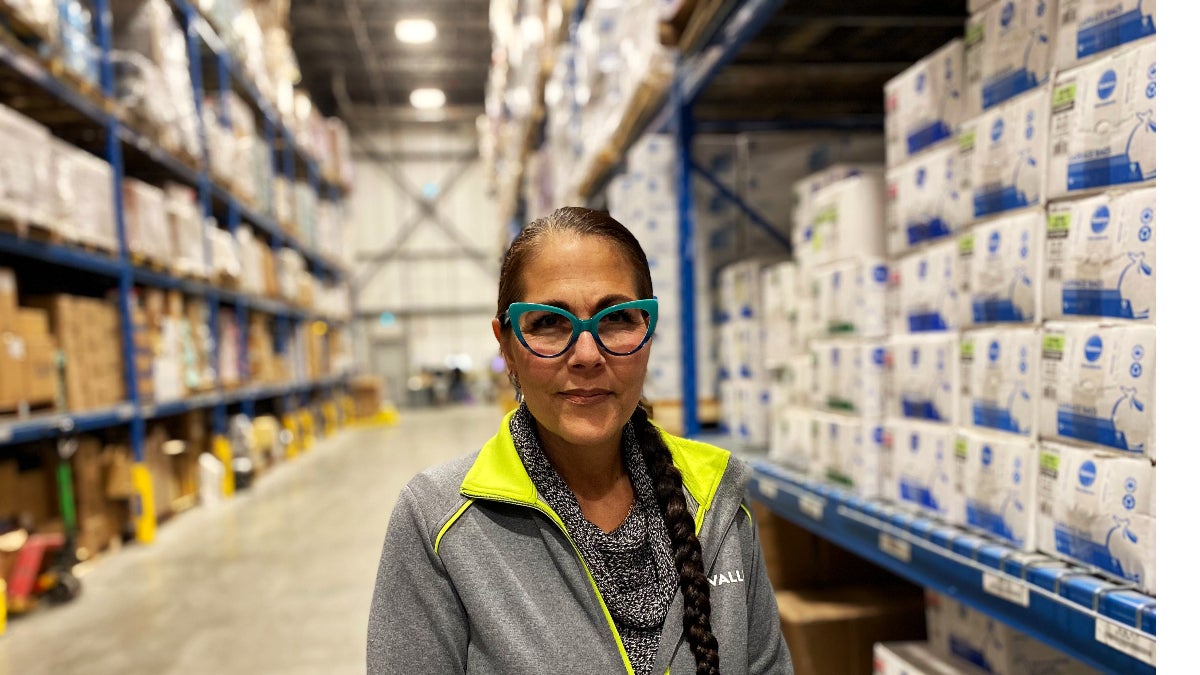 We tackle the tough jobs, saving time and creating value for Vallen and those we serve.
Our Vision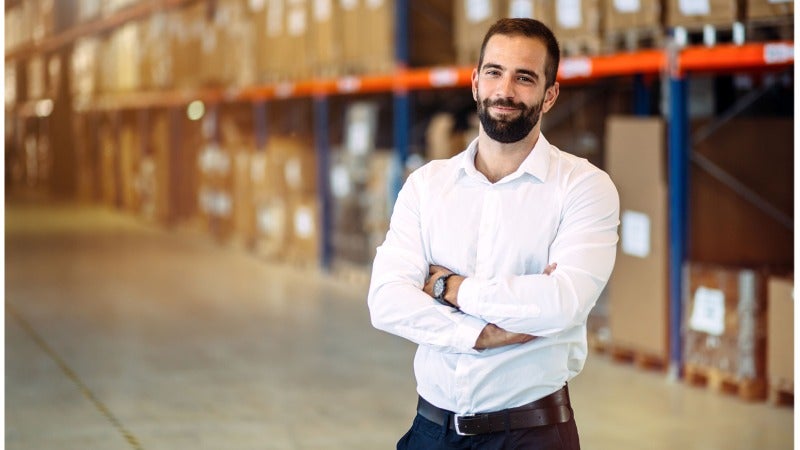 To be the partner to turn to for innovative and sustainable solutions and to be a workplace where our associates thrive.
Our Values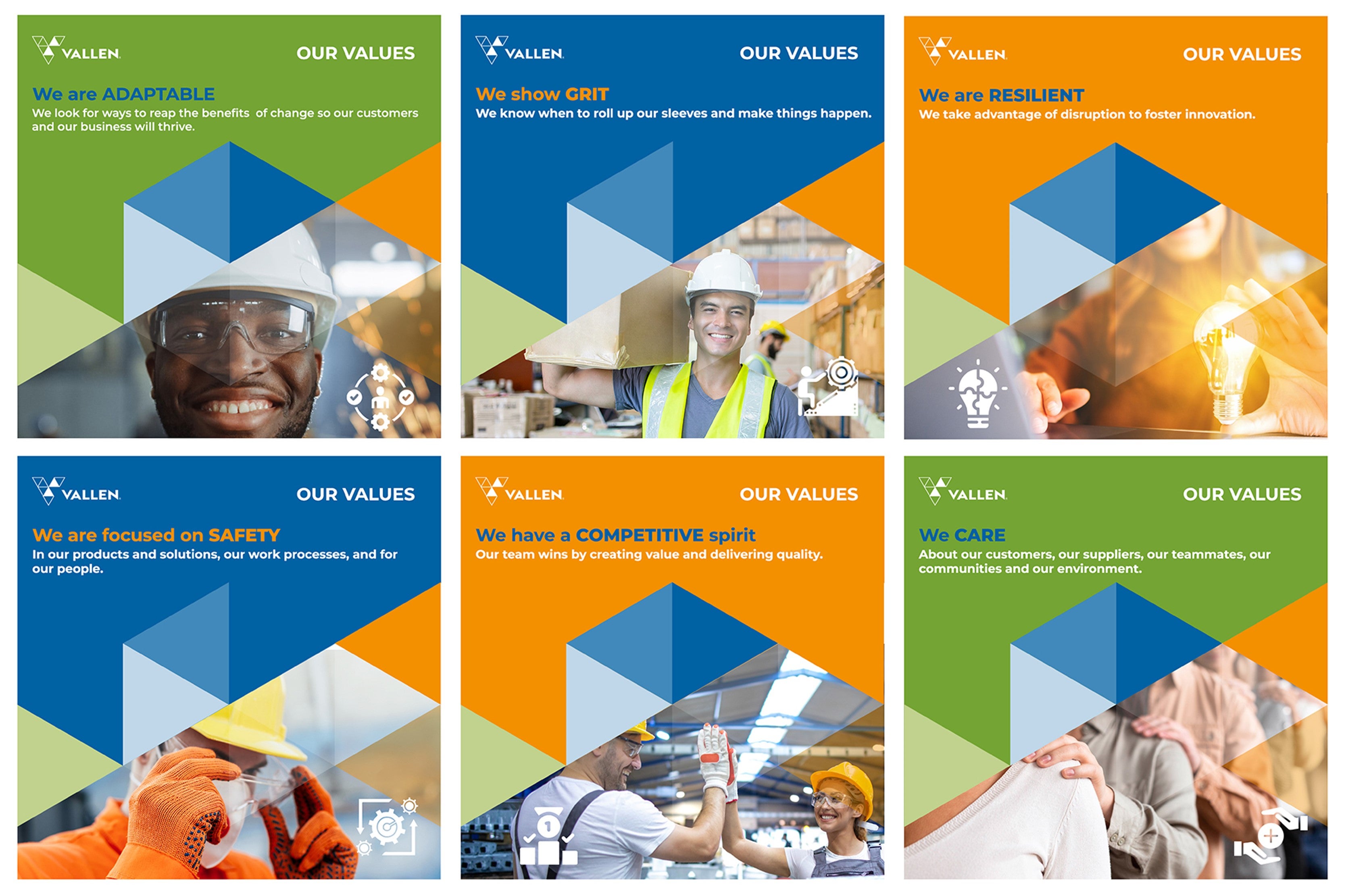 Get to know Karen Chester, President, Vallen Canada
As the leader of Vallen, Karen is passionate about fostering a team culture built on engagement, integrity and innovation to deliver an offering of MRO and Industrial solutions that make a meaningful difference.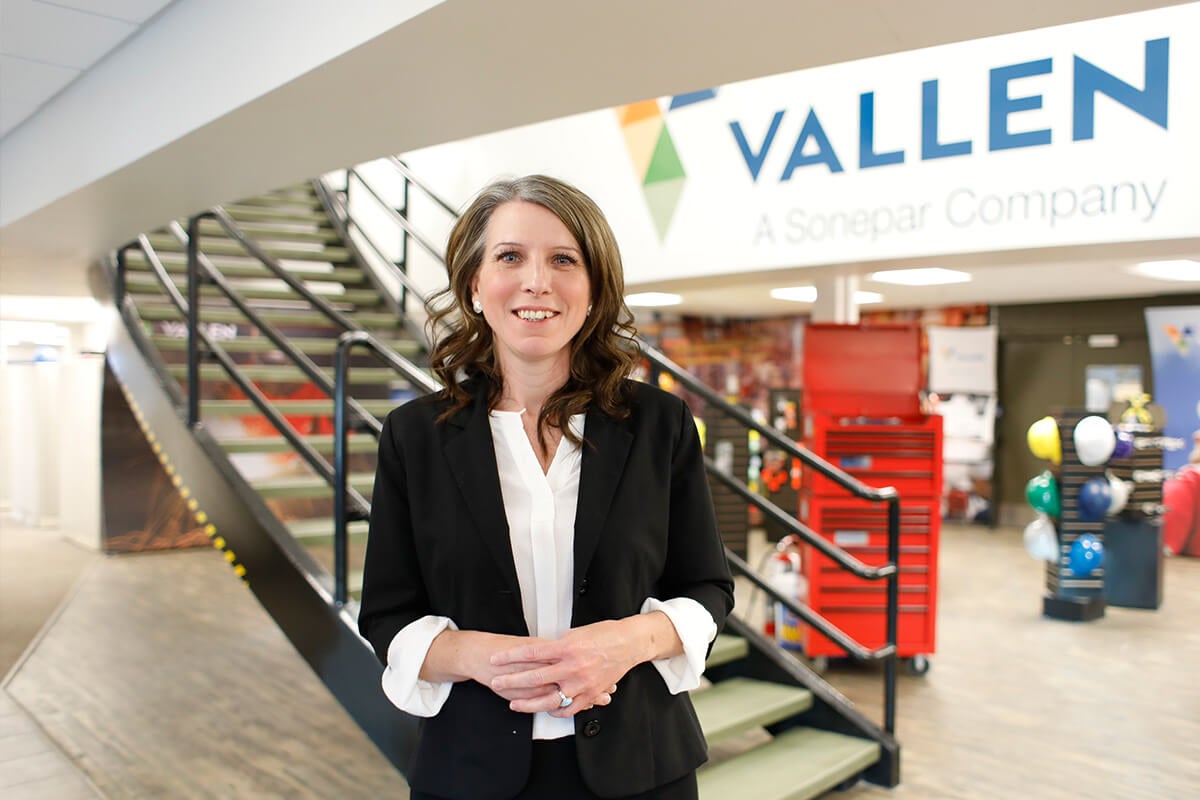 "When getting to know a new customer, I like to learn about all aspects of their business. I want to know what drives them, what are their pain points, what are their goals, and how can Vallen think differently to develop the right solution for them. Our future strategies are designed around these interactions. 
When I think of what's ahead for Vallen, three things come to mind. Positioning ourselves to grow at the pace of our dynamic environment, enhancing our digital platforms and integration options to meet the future needs of our customers, and growing our branch network and services offering to better serve our customers and the communities in which we live and do business.
These are exciting times, and we're ready for it." - Karen Chester