The Rubbermaid® brand stands for durable, innovative products that help simplify the lives of people every day.
For nearly 80 years, the Rubbermaid® brand represents innovative, high-quality products that help simplify life. From its original line of simple, durable housewares, Rubbermaid has developed a major presence in a wide array of categories ranging from home and garden to seasonal and commercial products.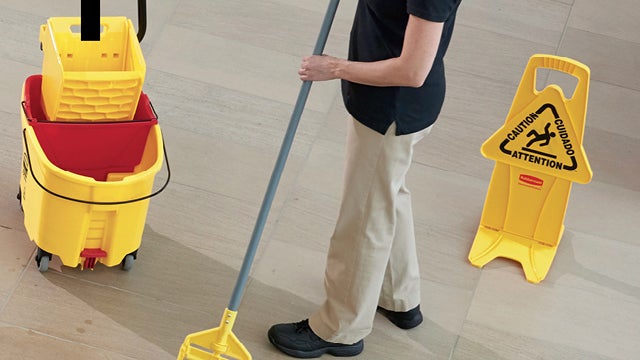 WAVEBRAKE® Just Got a Whole Lot Better
Traditional mop buckets may cause additional spills when moving or cleaning. Patented WaveBrake® baffles result in less splashing while mopping and maneuvering, helping to create a safer environment for patrons and staff. See more info on WAVEBRAKE®
Product Education
RUBBERMAID™ COMMERICAL PRODUCTS
Iconic durability since 1968.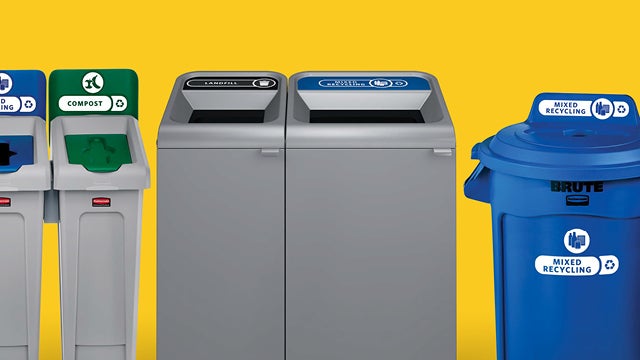 SLIM JIM® RECYCLING STATION
An adaptable recycling solution that offers a front-of-house look with smart functionality. Slim Jim® Recycling Station is perfect for well-traveled areas like lobbies or breakrooms.
ACUTE CARE SOLUTIONS
Break the Chain of Infection and reduce the risk of infection by using proper cleaning processes and tools with increased efficacy, hospitals can maintain a safer environment for patients, visitors, and staff members.