Established in 1914, MSA Safety Incorporated is the global leader in the development, manufacture and supply of safety products that protect people and facility infrastructures. Many MSA products integrate a combination of electronics, mechanical systems and advanced materials to protect users against hazardous or life-threatening situations. MSA's core Industrial products include:
Portable gas detection instruments, including the ALTAIR® line of single and multigas detectors
Head protection products, such as the new V-Gard C1™ Hard Hat with exclusive ReflectIR™ cooling technology
Fall protection devices, ranging from SRLs to PFLs, V-SERIES™ harnesses, and the new Cable Temporary Horizontal Lifeline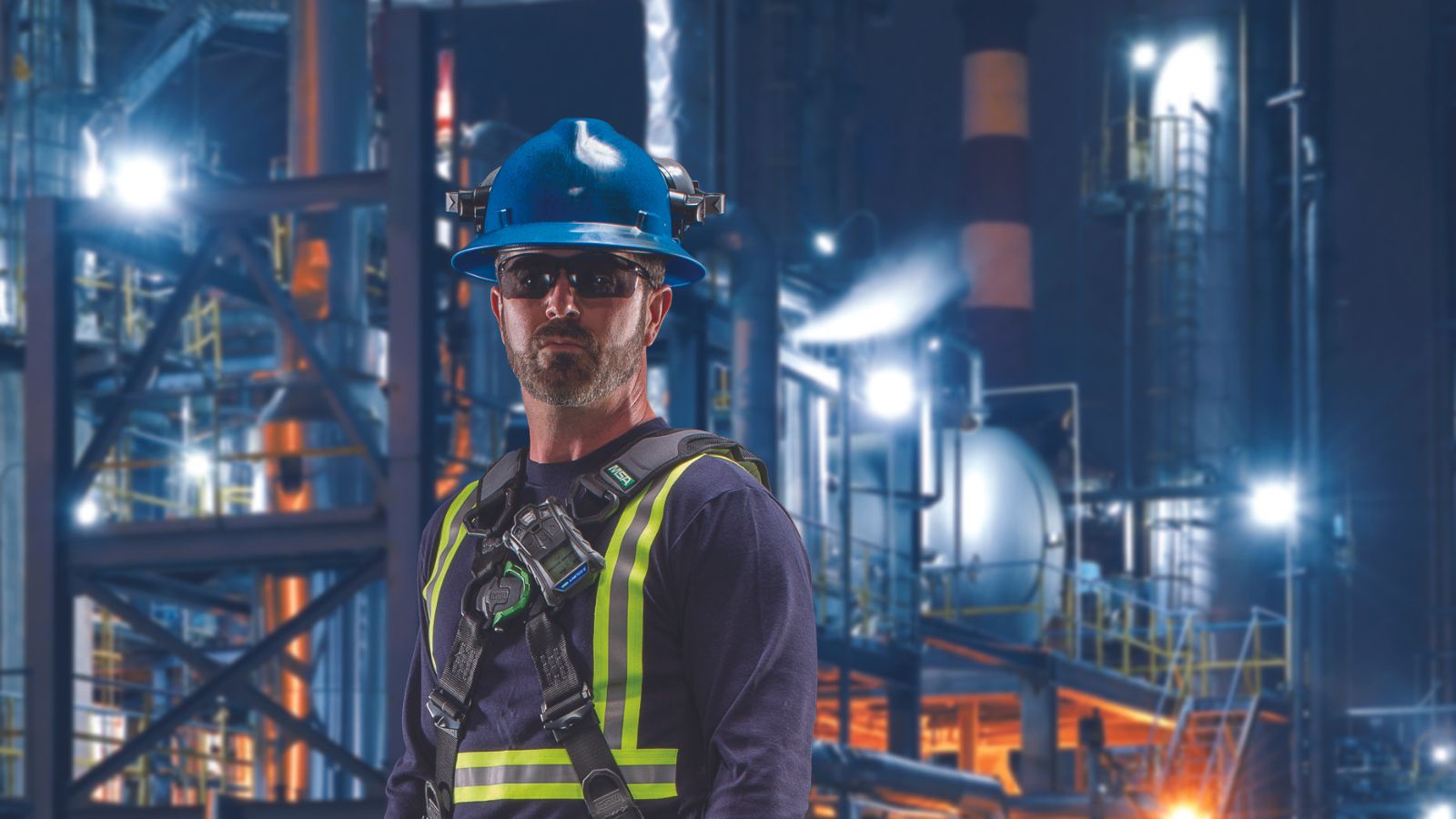 ALTAIR® 4XR Multigas Detector
Outfitted with rapid-response MSA XCell® sensors, the ALTAIR 4XR Gas Detector is the toughest 4-gas monitor on the market and is backed by a 4-year warranty. The ALTAIR 4XR can also provide real-time incident awareness to team members, supervisors, safety managers and others when paired with the MSA ALTAIR Connect app via a Bluetooth® wireless connection.
Want to Explore More MSA Products?
MSA V-SERIES™ Harness Line: Unexpected Comfort
Because the safest fall protection harness is the one you'll actually want to wear,  each V-SERIES harness includes unique features to deliver exceptional comfort – so you can focus on your work, not your harness.
Simple & Efficient: MSA's Cable Temporary Horizontal Lifeline (THLL)
Get to work faster and more confidently with the intuitive and toolless installation of our new Cable Temporary Horizontal Lifeline. The integrated locking and tensioning mechanism on the handle eliminates the need for nuts, bolts, and wrenches, allowing for an install that's up to 75% faster than traditional cable systems. 
Introducing the MSA V-Gard C1™ Hard Hat: The Coolest Hat on the Market
The new MSA V-Gard C1™ Hard Hat features an exclusive ReflectIR™ thermal barrier which helps to keep the inside of the hart hat up to 20°F cooler in sunny conditions.5 Plus, its moisture-wicking sweat band with breathable foam padding provides additional comfort and sweat management. 
World-Class Gas Detection: MSA ALTAIR Detectors + MSA Grid Software
Advance your gas detection program with MSA ALTAIR detectors + MSA Grid services. Maximize detector uptime and accountability when you combine industry-leading durability and sensor technology with web-based tools that you and your team can access from anywhere.