Since 1872, Kimberly Clark had the foresight to find new ways to make lives better. From creating new categories to starting new conversations, they are constantly innovating products and practices to serve and care for the ever-changing needs of the people they touch at all stages.
Each day, around the globe, they're dedicated to inspiring each other and helping individuals experience more of what's important to them.
It's why they bring together people who think differently to lead the world in the essentials for a better life.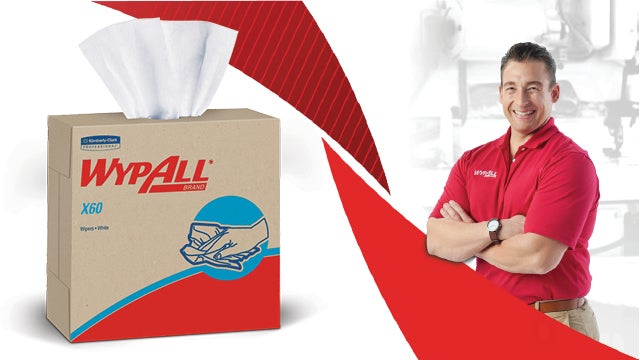 Hire the Best. Hire WypAll®
WYPALL® X60 CLOTHS
The Best General Purpose Wiper in its Class. The WypAll® X60 Cloths will be the best hire you'll make, guaranteed, when it comes to hiring a wiping solution. The X60 is a more robust, higher absorbency wiper.
Product Education
NEMESIS™ EYEWEAR
Designed to be extremely flexible for long-term comfort.
ALTERNATIVE FIBERS FOR SUSTAINABLE
Wheat fibers – which would otherwise be waste – are just one way in which Kimberly-Clark builds sustainability into its business and products.