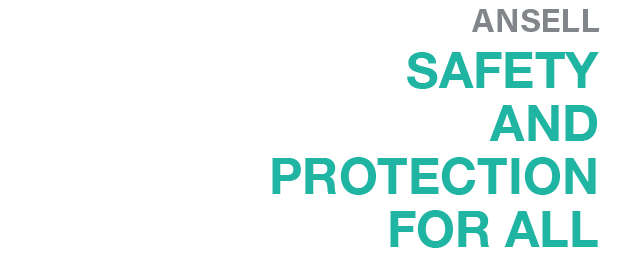 Ansell is a global safety company where, protection is at the heart of everything we do. Ansell's Our focus for over 125 years has been to innovate and grow its our diverse portfolio of gloves, sleeves, bodysuits and other Personal Protective Equipment to ensure optimal safety for our customers. 
Our  products and services across various industrial market segments inspire confidence in people everywhere and enable businesses and workers alike to perform more efficiently. AnsellGUARDIAN® is our proprietary service that helps companies choose the right Personal Protective Equipment. Coupled with our expertise to analyze, benchmark, implement, and improve PPE-related operations and performances, AnsellGUARDIAN is a sure choice to correctly identify the right safety solutions for your workers.
Ansell's focus on solving unique customer needs offers practical, functional, and revolutionary new product innovations for a safer day at work.
Product Education
AlphaTec 58-735 Product Video
The new AlphaTec® 58-735 offers a combination of both chemical (EN ISO 374 Type A) and cut protection (EN ISO cut level C*) and is therefore a perfect fit for workers faced with both risks.
Understanding Glove Allergies
Glove allergies are potentially life-threatening. Understanding the nature and causes of these conditions can help identify and reduce the risk of allergies.
How to Choose the Right Cut Protection
There are six available cut resistance ratings (A-F). Determining the necessary levels of cut protection required in a glove can sometimes be confusing.