Williams - Industrial Work Tools
Williams Industrial Work Tools
Williams makes industrial tools for professionals like you.  Every day we purposefully choose our next product innovation by examining and understanding your needs, because we know you value your work and pride yourself in being the best. We develop tools strong enough to endure extreme industrial conditions.  Leveraging our heritage of making great tools, with the right materials, and precise engineering specifications, Williams makes products designed to be put to work with confidence.  Supporting oil and gas, manufacturing, maintenance, power generation industries since 1882, we are valued by our customers around the world.
Featured Product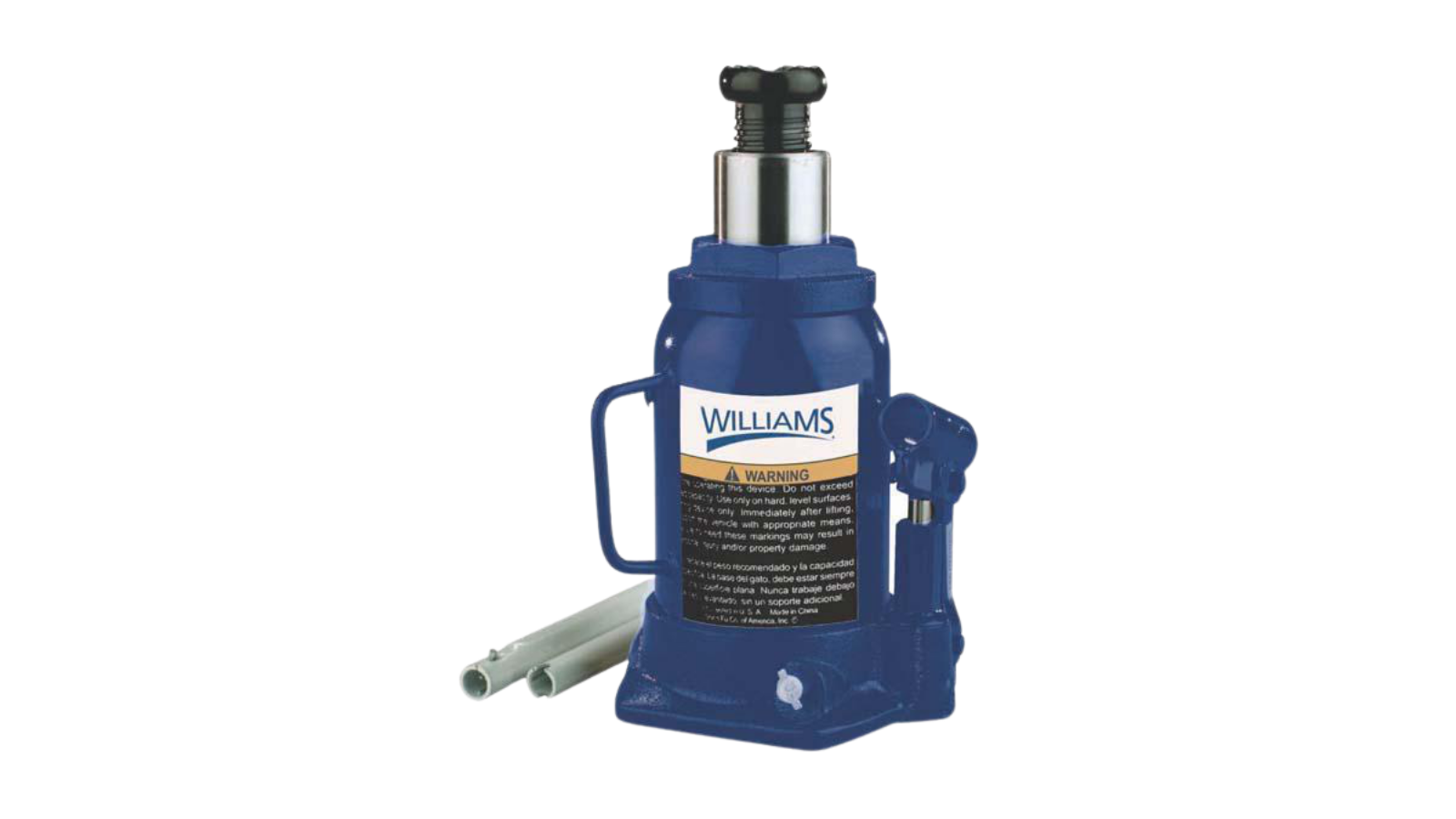 Williams Bottle Jack 20 t
Hydraulic system is protected from internal damage by a patented by-pass mechanism. Machined and polished cylinders with die-cut threads provide non-abrasive leak-free, durable performance. Fabricated from hard-cast steel with heat-treated critical stress areas. Serrated heat-treated saddle provides generous lifting area and secure grip. Heat-treated extension screw allows low pick-up height adjustment and maximum lift height. U.S. patented built-in by-pass device protects hydraulic system from over pumping damage. Unique cross-type forged release valve assures positive control. A wide, rugged base provides stability and strength. Critical stress points are reinforced in all models for added durability and dependability. Economically priced for maximum value.
Product Education
Williams - Bahco Quick-Eject Arbors
Williams - Holesaw Tips & Tricks
Williams - Bahco Holesaws & Reciprocating Saw Blades
Williams QuickFit Tool Organization System